Emotional Support Gear
Emotional Support Vest Harness, Service Animal Vest with 2 Reflective "EMOTIONAL SUPPORT" Patches, by Industrial Puppy

Regular price

from $21.95

Service Dog Vest Harness with EMOTIONAL SUPPORT Patches and Matching Leash, Emotional Support Animal Vest and Matching Leash Set, by Industrial Puppy

Industrial Puppy Emotional Support Dog Tag, 2 Pack: Metal Pet ID Tags for Emotional Support Dogs, ESA, and Therapy Dogs, 1/1.25 Inch Diameter, Double Sided, Navy Lettering and Red Enamel Trim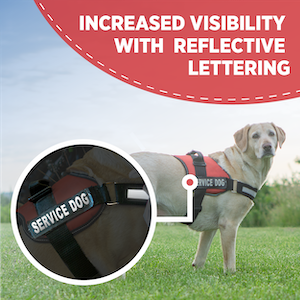 Visibility and Control
For added control and safety, our harness features reflective straps and patches for night time visibility, and a top-mounted handle for total control over your dog when faced with an emergency situation.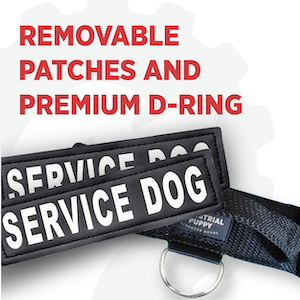 No Need to Buy a Second Vest!
Designed to be as versatile as possible, each vest includes an attached handle and "D" ring to compliment your pre-existing accessories, and removable patches to communicate your dog's on-the-job status and keep well-meaning strangers away.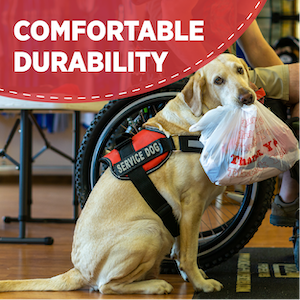 Comfort and Convenience
Our vests feature a quick-release belly buckle for a low-stress, perfect fit that you can size just right for your dog. We've also paired heavy-duty, double-stitched nylon with a comfortable mesh lining to ensure that each vest is as comfortable as it is durable and long-lasting.
The vest is perfect for her - very well made, professional looking and, most importantly, it fits and is comfortable enough for her to wear all day. I give it my highest recommendation.

Jim, Amazon Customer
Pros
Looks authentic, hell it is authentic
Fit my black lab like it was tailored for her
Handle is functional
Dog is comfortable in it
Great price point
Instruction and the vest were easy and intuitive to put on the dog

Cons
None so far

Hannibal, Amazon Customer
Wonderful and durable harness. I have a large pug who is VERY strong. This one is easily adjustable and very secure. The handle on top makes it very convenient to grab them when another dog comes by.

Jen, Amazon Customer